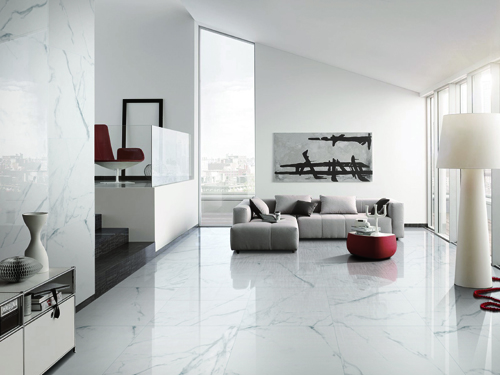 Make up for the lack of space with design
Give the residents a comfortable place to live
——
01
Rigorous attitude creates light luxury and exquisite space
The overall space takes the white with great expansion tension as the basic tone, which is white and bright, elegant temperament does not need to be publicized, and it is more calm and shows the characteristics of rationality and comfort with advanced gray wallboard. The space lines are simple, the space boundaries are diluted with clean gypsum plates, and the natural scenery outside the window is looming. At this time, the home environment is more like a movable "indoor nature".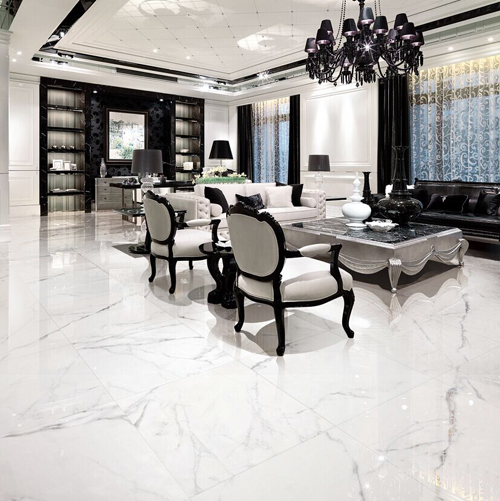 ▲Living room BOLI Carrara super white
Zumto said, "when the functional needs of a building are far less than the spiritual needs, it is called poetic architecture." Home is not only a shelter, but also a carrier of spirit and a harbor of soul. This case returns to the natural state under the simple design technique, and man and space achieve each other. Properly introduce the natural landscape with a panoramic view and the space attribute full of poetry and vitality to bring positive energy to the residents。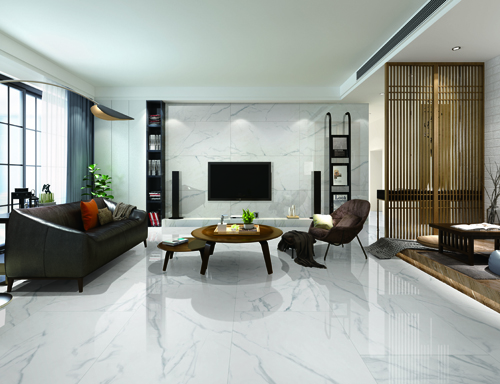 The simple lines reveal the clean indoor style, and the corner elements appear from time to time. The sofa seats soften and enrich the visual interface, together with the sculpture decorative ornaments, create an elite and high-value space with prominent temperament.
02
The details hide the design context and enjoy peace in fashion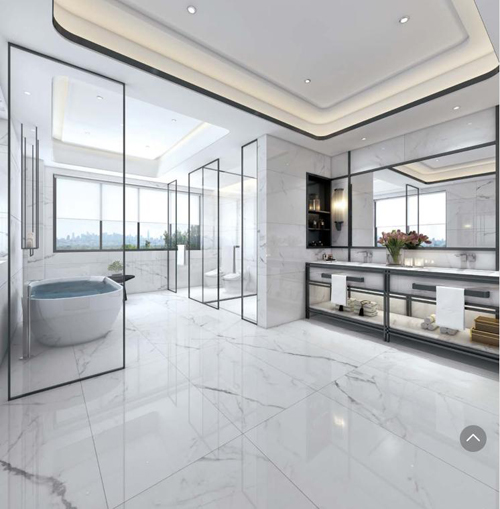 Simple lighting provides basic lighting for the space, and soft light reveals the beauty and strength of the space, allowing residents to return to a simple and orderly life.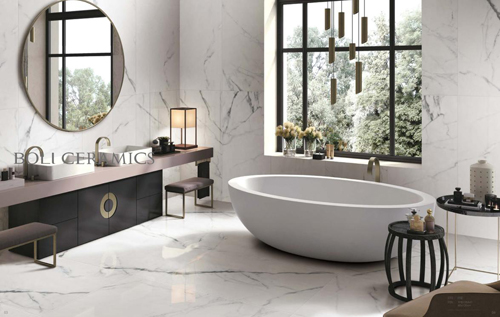 After meeting the basic practical functions in spatial planning, the open pattern can make people relax and feel the freedom of life. The main bathroom shower area and bathtub are placed on one side respectively, and the glass interval is shapeless; The cool color matching in the shower area is relaxed and refreshing, and the warm white in the bath area is the main tone to create a warm feeling.
Take a hot bath on a leisure Sunday and look out the window. The picture is like an idyllic oil painting with time still. With the passage of time, the people who "create paintings" are not slow.
Whether it is space modeling, landscape creation or environment creation stage, or the pursuit of emotion creation stage, design is more about respecting people's emotions and following the role played by various spaces; Let the space carry people's emotions, often moisten people's hearts and achieve each other's happiness.
—— END ——