Shade Variation:
V1I(uniform appearance) V2(slight variation) V3(moderate variation) V4(substantial variation)
Performance:
Chemical-resistant Frost-resistant Acid-resistant Antibacterial Heat-insulation Wear-resistant
Certification:
CE Certification; 3C Certification; ISO Certification; GMC Certificate Of Registration; GMC Certificate High Quality Manufacture; GMC Certificate Of Registration
OEM/ODM Availability:
Yes
The texture resembles ice and snow,and the mountains are stacked. There are peaks everywhere,which symbolizes the innumerable opportunities to reach the peak of life.It is dominated by white,its gloss is tranclucent,and it does not lose the three-dimensional sense of smoothness.The black texture is symmertrical and points to the pinnacle. It ingeniously creates a classic symmertrical aesthetic,which contains the beauty of balance and stability.The golden lines that arbitrarily shuttle among the snowy mountains constitute a majestic picture in a vertical and horizontal posture.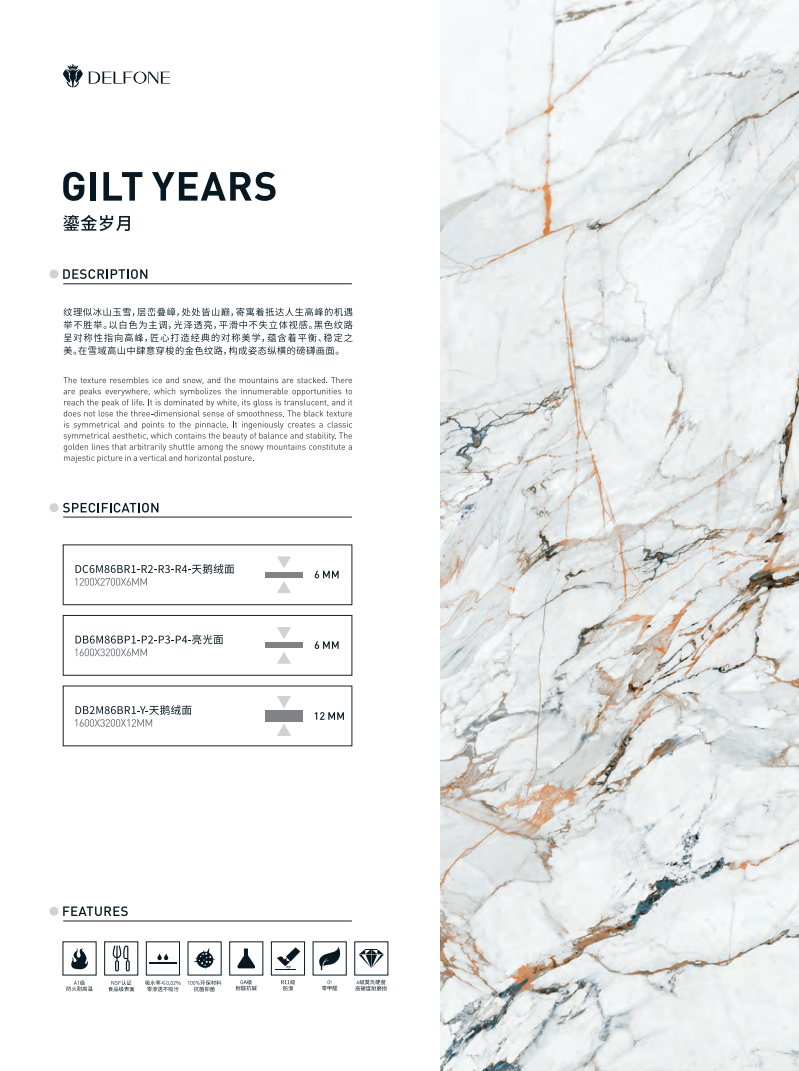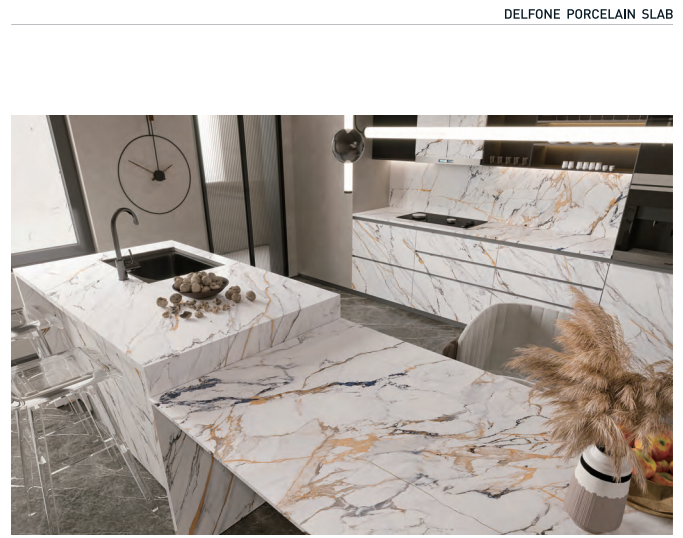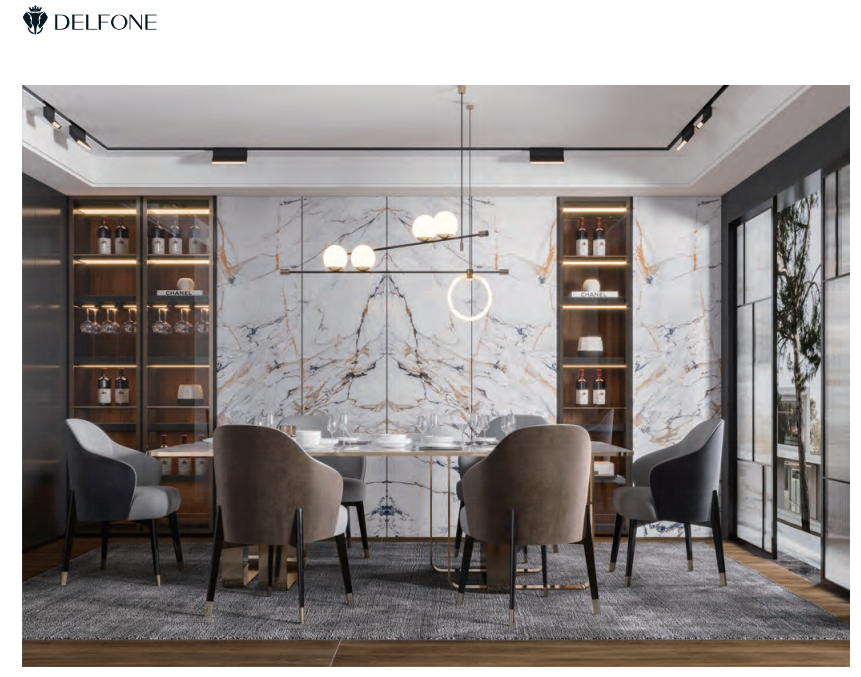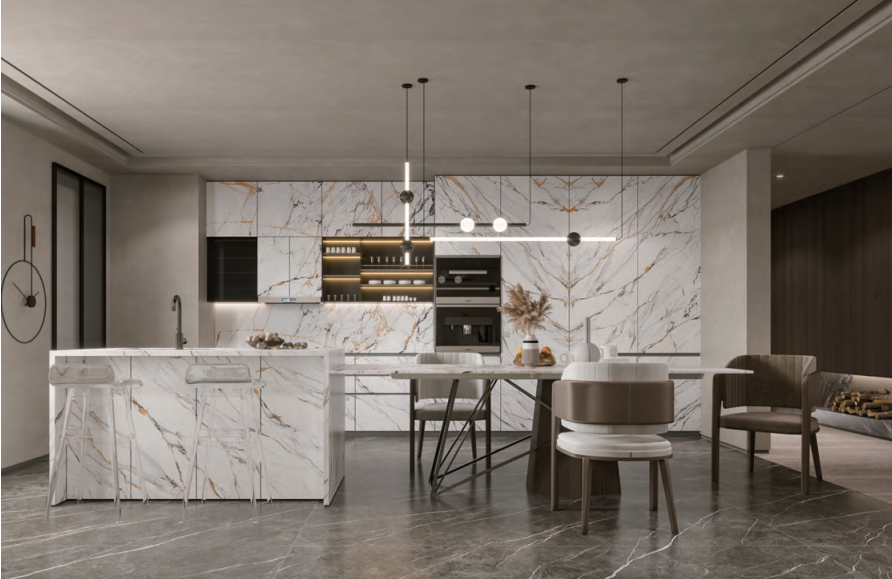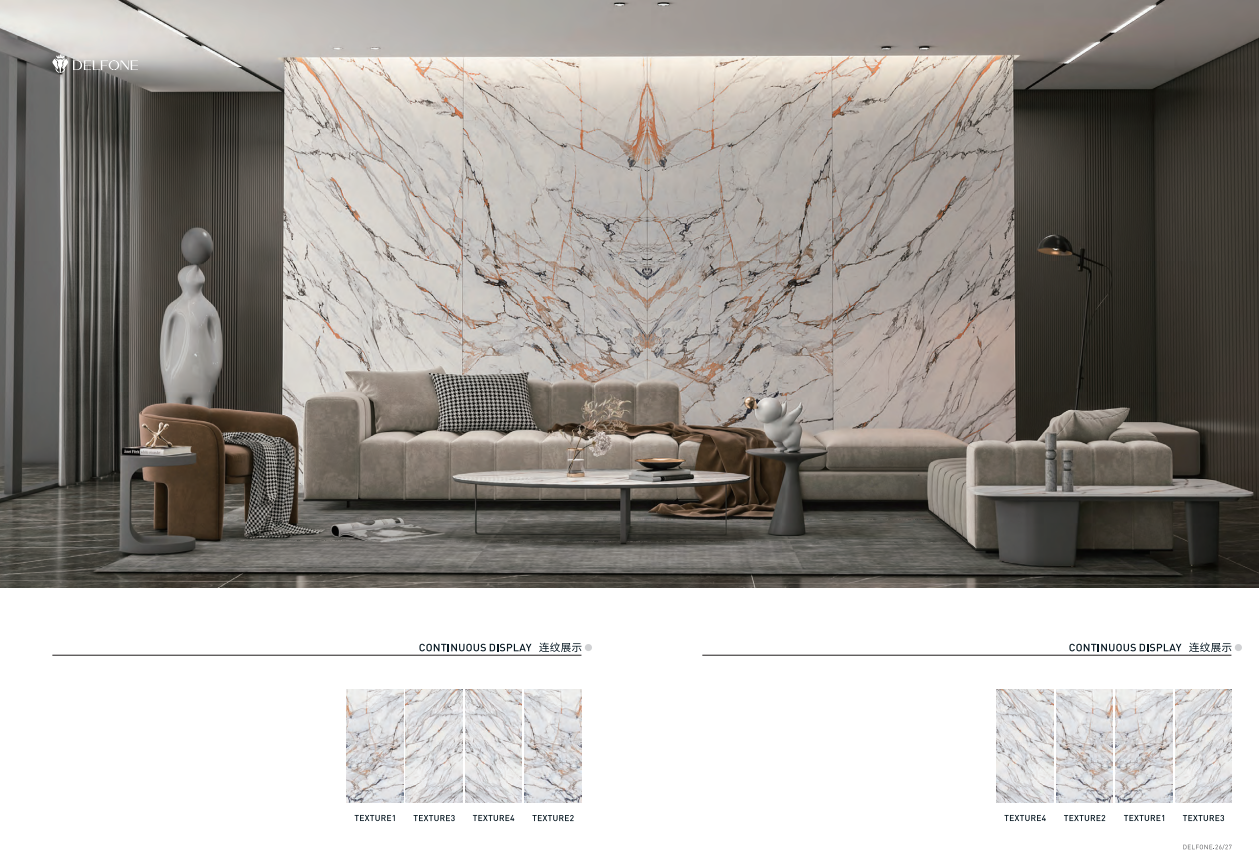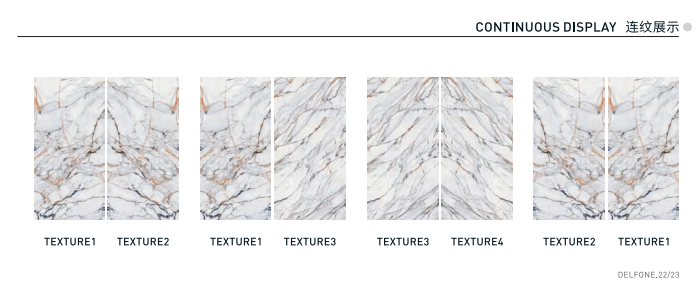 Chemicalresistant Frostresistant Acid-resistant Antibacterial Heatinsulation Wear-resistant